Do You Have an IT Training / Project We Can Help With?
Specialists In Microsoft Cloud Technologies
Do you ever get trapped in the thought about which Microsoft cloud technology is best fit for you or your organization? We too had been there initially ! But with our highly proficient IT team with almost 20 years of rich, combined and varied experience we will assist you through the entire process.
Schools
Get Free Microsoft Cloud for Educational Institutions
Microsoft Education
Use Microsoft 365 Education to simplify Teachers daily tasks and give students a multifaceted growth!
Corporates
IT Consulting and Training for Microsoft Technologies by the subject matter experts.
Consulting and Training
We provide Microsoft IT Training for Administrators and Adoption Training for End users to increase productivity and knowledge !
Personal
We provide value packed one to one training through our Online/Offline Courses
Admins and IT Professionals
We have a team of Microsoft Certified Trainers who have immense knowledge and are SME's in their respective domains.
Explore Our Services
We are a valued Microsoft Cloud Partner and Re-seller, and offer wide range of solutions right from License Procurement (at amazing discounted prices!!) to setup/consulting, Post Migration Support and Training. We also have a team of Web Developers for website and Apps creation.
What our customers say
Critsit is a highly professional company to offer first class training, I've used it for O365 and recommended to colleagues who also found it equally professional. these guys deliver official MS content and can also cater as per requirement which is really helpful. would highly recommend to anyone looking O365, ADFS trainings.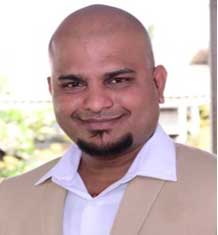 My Experience with Critsit technologies and Guru has been really good, I was able to clear my 70-346 O365 exam with help of Guru. The reason I recommend him as trainer / training partner is because he knows this technology in and out and he is a person who has patience to explain same thing in diff way when asked multiple times. He never runs out of scenarios.
Our Clients
Some of our clients for whom our team has delivered training, done consulting and setup of Microsoft Cloud